Board of Directors
Busselton Water is headed by a Board of Directors responsible for overseeing the corporation's activity and contributing to our high standards of Governance. The Board responds to the Minister for Water and provides strategic direction and guidance to the Managing Director and Executive. It establishes the setting for our corporate culture to enable Busselton Water to achieve high levels of performance and compliance.
Board members are nominated by the Minister for Water and appointed by the Governor in Executive Council to serve a three year term. Approximately one third of the Board retires each year and Directors are eligible for re-appointment at the conclusion of their term.
---
Helen Shervington OAM, BA (Hons), MIR
Chair
Helen Shervington was appointed to the Board in October 2011 and elected Chair of the Board in July 2012. Ms Shervington has had extensive involvement within the water industry and is a former member of the Whicher Water Management Committee, Combined Shires Yarragadee Committee, South West Development Commission and Busselton Council. She is also a former Deputy President of the (then) Shire of Busselton. Ms Shervington's term expires in May 2022.
---
Geoffery Oddy Dip Eng Surv
Deputy Chair
First appointed to the Board in 2014 and reappointed twice, Geoffery Oddy is a retired CEO of Aqwest in Bunbury. Mr Oddy served as interim CEO for Busselton Water in 2012 and is an active member of the Dunsborough community including membership of local Golf Club and Country Club.  Mr Oddy's term expires in May 2023.
---
William Angus Smith BCom, CA
Angus Smith was appointed to the Board in 2013. He is a Chartered Accountant and Registered Tax Agent operating in public practice. Mr Smith is currently an executive member of the Busselton Chamber of Commerce and Industry and Treasurer of the Busselton Sporting Association. Mr Smith's term expires in May 2022.
---
Christine Kershaw
First appointed to the Board in 2017 and re-appointed in 2020, Christine Kershaw is a trainer and consultant with a background in urban and regional development and environmental management.  Ms Kershaw has strong networks within the region and is Chair of the Cape Naturaliste College. She is also a former Chair of South West Catchment Council and former Regional Landcare Facilitator and Steering Committee member, and Regional Development Australia (South West) Board member. Ms Kershaw's term expires in May 2023.
---
Dr Robyn Paice, BSc (Hons), PhD
Appointed to the Board in September 2018, Dr Robyn Paice has extensive scientific experience and knowledge related to the investigation and restoration of aquatic ecosystems. Dr Paice brings to the Board her valuable experience in water policy analysis and development together with extensive networks and understanding of local waterways. Dr Paice's term expires in May 2024.
---
Dr Gae Synnott, BA (Comms), MBA, PhD

Dr Gae Synnott was appointed to the Board in September 2018, bringing more than 35 years' experience as a management and communications professional.  Self-employed since 1997, Dr Synnott has a social sciences background and has worked across State and Local Government and a broad range of sectors including resources, infrastructure development, education, the arts, environment (waste and water), health, and sport and recreation. Key areas of her expertise include strategy, outcomes measurement, communications and culture. She is also on the Board of not-for-profit organisations, Starick and the National Foundation for Australian Women. Dr Synnott's term expires in May 2024.
---
Chris Elliott, MBA, GDip Bus, BE (Hons), MIE Aust, CPEng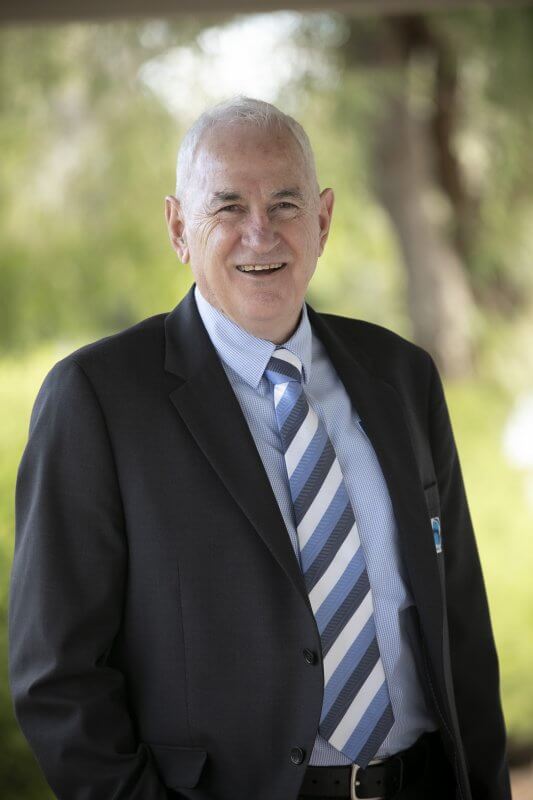 Chris Elliott has been Managing Director of Busselton Water since January 2013 and joined the Board in 2018. Under Chris' leadership, Busselton Water successfully transitioned through corporatisation to become a Government Trading Enterprise and has achieved a range of business successes and innovations. Chris brings both private and public sector senior executive experience and extensive knowledge of the water industry.
In 2020 Chris was recognised as the Australian Water Associations (AWA) West Australian Water Professional of the Year and nominated in the 2021 AWA National Awards – watch video submission